Processing fixed wing imagery
October 21st, 2010 by
Stewart Long
Adam Griffith, of  the Program for the Study of Developed Shorelines at Western Carolina University, conducted several Gulf of Mexico aerial overflights and shared aerial imagery with the mapping project.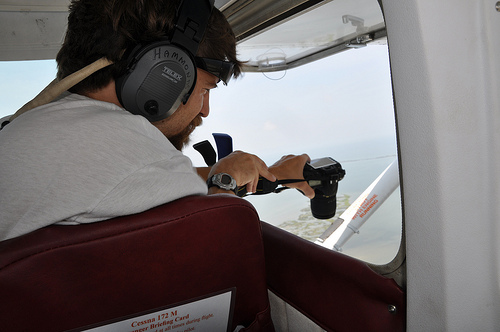 The flights were typical of DIY Cessna imagery collection. The Camera is held in approximate "geodata position" by a rubberized cabinet clamp. The camera operator stays quite busy though by holding the rig to dampen vibrations, shooting images, and communicating with the pilot. All this is happening with the window wide open and the plane travelling around 130 MPH, making it quite noisy in the cabin.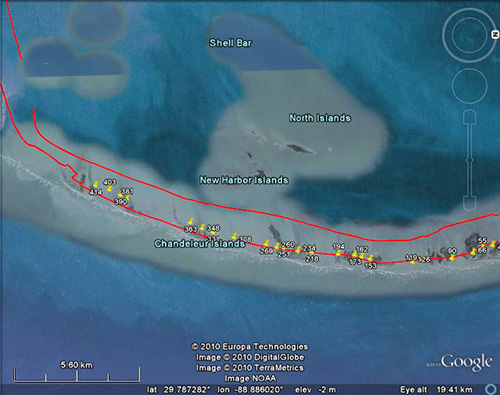 Google Earth and imagery within the historical time slider was used concurrently with other existing imagery sources from the region to process the new data from the flight. The map contains oil pollution/dispersants.