Obtaining base data for aerial image georeferencing and rectification
January 24th, 2011 by
Stewart Long
One possible way to process raw aerial imagery is to use existing imagery for georeferencing and rectification. With this technique it is possible to process aerial imagery without GPS data. The base data must have good metadata with a known coordinate system. It is also important to be aware that the precision of the new map will reflect the level of precision of the base data.
It is possible to obtain base data for the area of interest from various online GIS data clearinghouses. The USDA National Agriculture Imagery Program (NAIP) is a 1m leaf-on coverage of the entire conterminous U.S. The imagery is acquired by the USDA and then made available to the public through the USGS National Map Viewer. It represents an excellent baseline for obtaining public domain base data for image processing.
http://nationalmap.gov/viewers.html#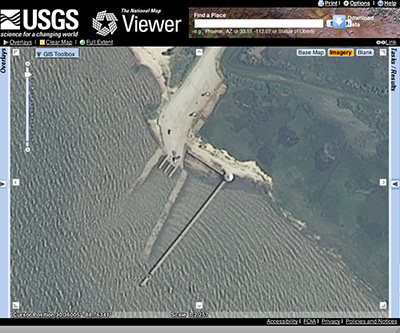 Download by either navigating the viewer extent to your area of interest, or through a bounding box query.